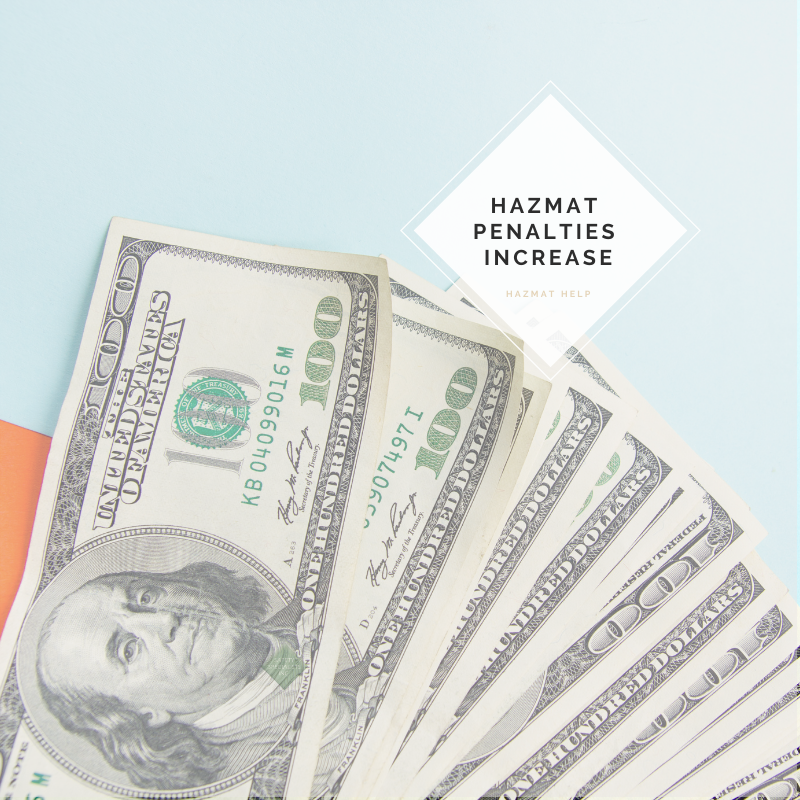 Effective January 11, 2021, US DOT has increased civil penalties for violations of the Hazardous Materials Regulations. This is the annual adjustment for inflation.
DOT PHMSA, FAA, FRA, FMCSA, and other agencies all increased the maximum fines.
Maximum civil penalty for hazmat violation increased from $81,993 to $83,439 per
violation, per day.
Maximum civil penalty for hazmat violation resulting in death, serious illness or severe
injury, or substantial destruction of property increased from $191,316 to $194,691
Training violations increased from $493 to $502 per employee, per day. Hazardous materials training is required once every 3 years according to 49 CFR 172.704.
A copy of the Federal Register notice can be found here.

Christine Holloway-Clare is the Vice President of Safety Specialists, Inc. She has been assisting customers comply with the hazardous materials regulations for over 20 years.
Safety Specialists, Inc. offers a wide range of hazardous materials transportation training and consulting options. Online training is available. Monthly online classes for DOT, IATA and IMDG available. Join one today.