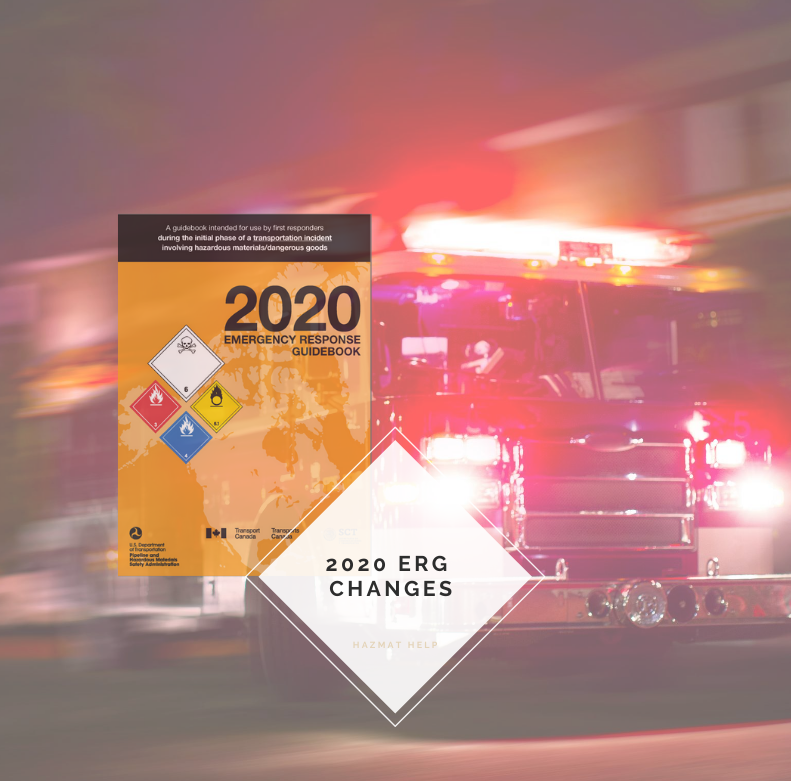 The 2020 Emergency Response Guidebook has been updated from the 2016 edition.
Here are the highlights.
The guidebook has been revised to make it easier to read and understand.
How to use the Orange Guides has been added to the ERG. A copy of this How to Use the Orange Guide is here.
34 materials have been moved to different Orange Guides upon review of the chemical properties of the material
Those identification numbers with new Orange Guides are: UN1006, UN1046, UN1056, UN1065, UN1066, UN1112, UN1199, UN1450, UN1494, UN1500, UN1649, UN1802, UN1848, UN1865, UN1872, UN1928, UN1990, UN1994, UN2036, UN2209, UN2211, UN2381, UN2438, UN2721, UN2806, UN2983, UN3084, UN3093, UN3257, UN3304, UN3308, UN3379, UN3380, and UN3463.
Caution sentences were added for specific compounds, such as liquified natural gas (LNG), ethanol, methanol, flammable aerosols, etc.
In the Orange Guide, highlighted and non-highlighted materials are identified in the guides to make them easier to understand. See below


Here is a summary of the changes you will find in the 2020 that PHMSA issued and you can download the 2020 ERG here.
If you have questions on shipping hazardous materials, please reach out to Safety Specialists and we would be happy to assist you.
Stay safe,

Christine Holloway-Clare is the Vice President of Safety Specialists, Inc. She has been assisting customers comply with the hazardous materials regulations for over 20 years.
Safety Specialists, Inc. offers a wide range of hazardous materials transportation training and consulting options. Online training is available. Monthly online classes for DOT, IATA and IMDG available. Join one today.