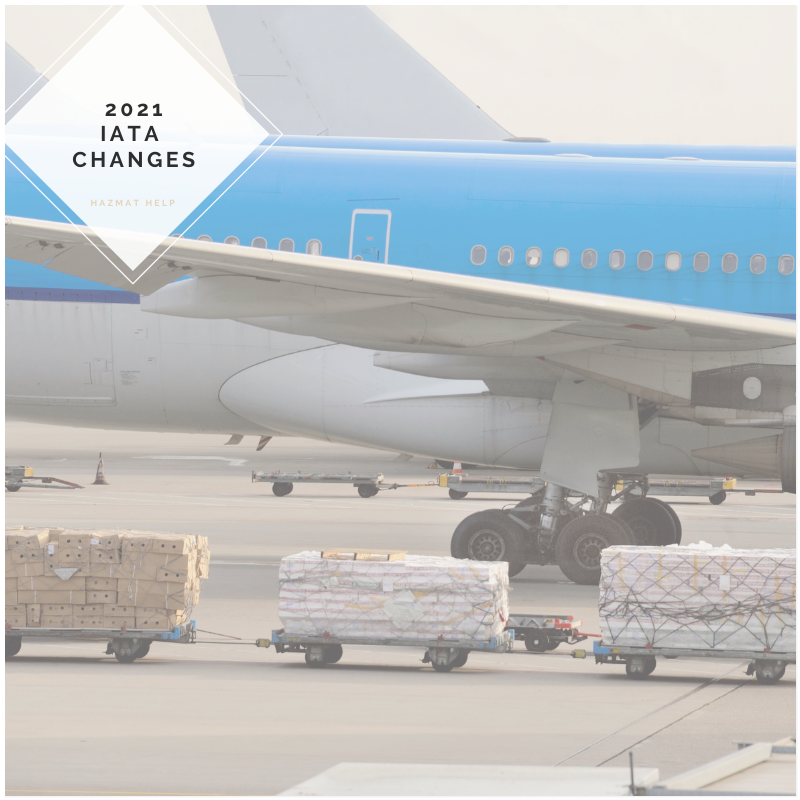 This is my favorite time of the year. No, it is not the cooler temperatures, the changing of the leaves or even the pumpkin spice… well, everything. It is my favorite new of the year due to all of the new dangerous goods regulations. Nothing beats opening the cover of a new set of regulations! And this year, we have the annual release IATA and the 49 CFR but we also have the IMDG, ICAO and more as well.
The International Air Transport Association (IATA) will be releasing the Dangerous Goods Regulations (DGR) in October. The IATA manual is used by shippers who transport dangerous goods by air. The IATA will become effective January 1, 2021.
Highlights of the IATA changes are:
List of Dangerous Goods updates and additions as well as special provision changes
Corrosives have revised packing group criteria
26 Packing Instructions have been revised and one has been renumbered to align with the UN.
Size for UN specification markings on packagings has been clarified
Revision to the filling capacity of metal aerosols
Clarification to the height of the identification numbers markings on packages
Documentation of multiple overpacks on the Shipper's Declaration has been revised
Competency-based approach to training
Lithium battery updates – revisions to Special Provisions, Packing Instructions, as well as the lithium battery handling mark has occurred
See IATA's summary of significant changes here.
It is important to keep up with the changing regulations. If you don't delays and frustrated shipments can occur.
In the next several weeks leading up to 2021, we will cover specific changes to the dangerous goods regulations.
Stay safe!

Christine Holloway-Clare is the Vice President of Safety Specialists, Inc. She has been assisting customers comply with the hazardous materials regulations for over 20 years.
Safety Specialists, Inc. offers a wide range of hazardous materials transportation training and consulting options. Online training is available. Monthly online classes for DOT, IATA and IMDG available. Join one today.